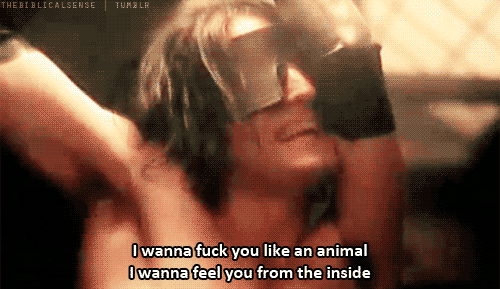 It's that fantastical time of year again, where creators come together and bring us some of the most elegant, gorgeous, and curiously kinky things for us to play with. 
I'm talking about Romp.
Romp started on the 8th and runs until the 22nd of January, offering you everything from collars and masks, to lingerie, furniture, and everything in between. I've been a fan of Romp since it started, not just because of all the sexy things to play with, but also because it brings out peoples kinks in a way that is elegant and friendly, when sometimes, admitting you have a certain kink can be downright frustrating and humiliating. Romp allows us to walk among the kinks, try something new, have our old favorites, and just get downright kinky with ourselves 😉
I think this round is one of my most favorites because it features some of the more out of the box kinks, not just your usual BDSM type kinks.

Let's talk about the outfit first.
The 2 piece Satin Harness Lingerie set from Dead Dollz includes meshy panties and meshy top, both in fitted mesh for the Maitreya body and include both silver and gold options. Satin Harness Lingerie is available in 6 sexy colors, and is 200$L per color.
The sleeves are not included and are actually by Peqe. I thought they looked sexy with the outfit and haven't stopped wearing them for days!

Everything you see here, minus the curtains (Those are from Fetch), is from Romp this round, and each piece plays a part in this scene.
Ama put out kink items that I've never seen in SL before, and they are awesome!
The Figging set and the Cupping set are just 2 of their items, each one including the decor pieces, and wearable versions (the cupping set includes body marks to show off your fun time, and even comes with appliers for mesh bodies).
The figging decor set also has a touch script for hand and inserted options for anyone who touches it.
Both sets are 99$L each.
♥
Get the look! – 
Skin: ::JOLI:: Giselle '15 Skin-Icy Drama-Pale-BlkB-Clv
*New limited release*
♥
Hair: [^.^Ayashi^.^] Arica hair
*Romp, 250$L-400$L per color pack*
♥
Eyes:  {S0NG} :: Alice~ Dark Green Eye
*Not Free*
♥
Lips:  [Pink Fuel] Metallic Lipsticks <Dk. Tones> – Red
and
– .HoD. – Forever – Gloss (Mega Shine)
*Not free*

Body Marks: ALTAIR* vampire love -dark- full
*Not Free*
♥
Collar: [ContraptioN]&[Cerberus Xing] Katina Collar *silver*
*Romp, 250$L each*
♥
Piercing: – .HoD. – Forever MESH Piercing – Slide
*Not free*
♥
Mask: Anachron – Dark Masquerade Mask – Open – Black Widow
*Romp, 95$L per color, includes open/closed versions*
♥
Outfit: .:: Dead Dollz::. Satin Harness Lingerie – Black
*Romp, 200$L each color*
♥
Sleeves: PEQE – Sleevies ( Black)
*Not Free*
♥
Shoes: Garbaggio // Lock Sandals (Maitreya) – Black
*Romp, 150$L each color*

Featuring furniture from!-
*All these things are from Romp!*
♥
Chair/Desk: Fiasco – Musa Desk and Athene Chair|
*200$L Each*
Ginger/Peeler: Ama : Figging decor
*99$L*
Cups: Ama. : Cupping Decor
*99$L*
Tray of playthings: The Horror!~ Candy Collection II (Bubblegum)
*125$L*
Cage: Exposeur – Precious Pet Cage
*250$L*
Display Mount/Mirror: unKindness – Fetish Wall Decor Display Set
*175$L*